Russian escorts in Milan
Similar Russian escorts in Milan
Escorts Milan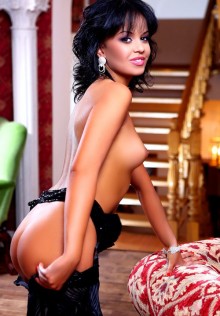 Escorts Milan
Kristina. Escort Milan.
Fascinating and seductive Kristina, is a young Russian escort in Milan, with warm and friendly attitude. This high class escort is the perfect dream girl for any elite companionship in Europe. Smart, polite, fluent in English and Russian, with a great look, we ensure you that you not feel embarrassed on her company. We recommend her, to our luxury clientele who are visiting Milan. She's discreet and playful, with a lot of fun and humor. You will not only have fun with her personality but will discover a new meaning for the word sex.
Age

24

Weight

52

Height

173

Breasts

85
Are you a traveller?