Russian escorts in Milan
Similar Russian escorts in Milan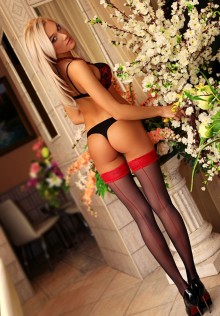 Escorts Milan
Escorts Milan
Blanca. Escort Milan.
Truly unique exotic mixture of Russian & Italian heritage. Beautiful & funny Blanca is heart warmingly charming. Her luminous light olive skin gives a golden glow at all the right places on her modelesque body. Highly fluent in English & Russian, she is a wonderful Russian escort in Milan with a sensual touch. A fashion model & banker by day, she is sophisticatedly charming wether in her feminine style or her intelligence. A natural social chameleon in social settings wether in michelin star restaurants or just a simple gathering of friends A cross between beauty & brain with a dash of warm friendly charm. Blanca will fly across the globe to Asia, Australia, Europe & the UAE .
Age

25

Weight

52

Height

172

Breasts

85
Are you a traveller?