Russian escorts in Milan
Similar Russian escorts in Milan
Escorts Milan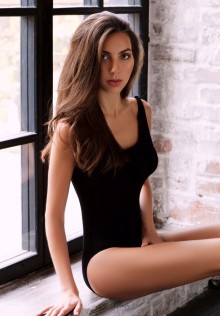 Escorts Milan
Raksana. Escort Milan.
Raksana is the name of this mysterious, beautiful and very charismatic Russian escort in Milan. Having great education at economy school and perfect knowledge English, cultivated taste for tailor-made clothings and lingerie, she is well-experienced, open-minded, friendly and very naughty young lady. She is able to travel around the world – she loves to meet new people, and every travel to beyond her native borders is full of excitement and expectation of her self-written fairy-tale. Raksana is the kind of girl you will fall in love once you met her. Ask her for a private dance and you won't be able to move your eyes from her.
Age

23

Weight

50

Height

170

Breasts

85
Are you a traveller?