Russian escorts in Milan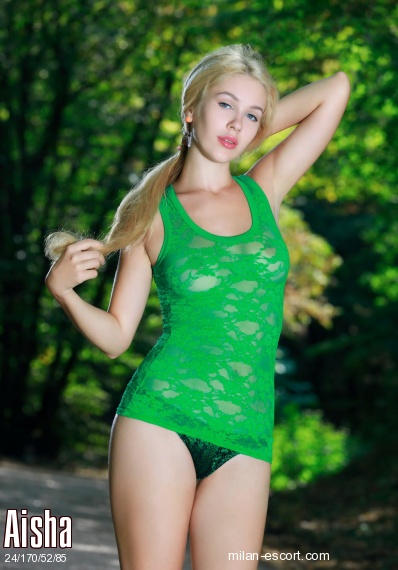 Similar Russian escorts in Milan
Escorts Milan
Escorts Milan
Aisha. Escort Milan.
Aisha is an elite Russian escort in Milan that relishes meeting new people. Her carefree attitude would be well suited to the gentleman who likes to be in the company of a stunning woman who can make him laugh as well as bring his fantasies to life in the bedroom. One of our most in demand escorts, Aisha knows how to treat a man and how to turn him on. She is kind and her ability to exceed your every expectations is one of the reasons she is so in demand. When you spend time with this escort, you will truly understand the feeling of being the object of her affection. She is happy to take the lead but she also loves a man who takes control.
Age

24

Weight

52

Height

170

Breasts

85
Are you a traveller?