Russian escorts in Milan
Similar Russian escorts in Milan
Escorts Milan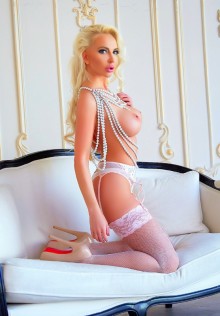 Escorts Milan
Alisana. Escort Milan.
What with her delicate and petite stature, her smarts, her caring nature, as well as her ability to make everyone around her laugh, Alisana is both pleasing to be with and to look at. Radiating with irresistible allure, this fabulous Russian escort in Milan will most certainly do her best to satisfy your every desire and need. Being natural, both when it comes to her looks and to her behavior makes her one of the best companions to be with. She will do everything to make you comfortable and satisfied, no matter the time or the occasion. Indeed, this fantastic looker is well worth your time, so why not get in touch with her and experience all of her charms in person.
Age

23

Weight

51

Height

172

Breasts

85
Are you a traveller?