Russian escorts in Milan
Similar Russian escorts in Milan
Escorts Milan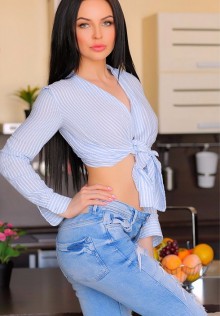 Escorts Milan
Merlin. Escort Milan.
With her striking model looks centered by cat eyes and framed perfectly with blonde locks, it is impossible not to stare to Merlin. Spend time with this Russian escort in Milan and she will leave you wanting more. She is a woman of class and elegance and you can tell this from the way that she holds herself and the clothes that she wears. She has the perfect combination of beauty and brains and is one of the most striking escorts in our gallery. Fluent in English and Russian, she can turn you on in whatever language you prefer. Tell her your desires and let her body do the talking.
Age

23

Weight

52

Height

173

Breasts

85
Are you a traveller?